Parisian Lady: Passionate Personalized Boutique
Secure Payment processing available via PAYPAL

Parisian Lady custom design & fit boutique: Custom Bridal Designer & Wardrobe Designer of Ladies Custom Designer Clothing, Bridal Gown Re-make & Alteration Specialist

Copyright 2017 | All Rights Reserved | Made in Canada | Established 1997

Call us to book a fitting, shopping appointment or for a free consultation today!

604.467.4933

CLOTHING DESIGN, RE-MAKE & ALTERATION SPECIALISTS

Parisian Lady custom design & fit boutique

21051 Dewdney Trunk Road 

Maple Ridge, BC V2X 3G1

Tel 604.467.4933

christy@parisianladydesigns.com

​Clothing Design, Re-make & Alteration Specialists since 1997

                  Made in Canada

christy@parisianladydesigns.com

604.467.4933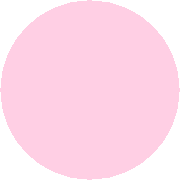 FREE SHIPPING  or  LOCAL PICK-UP at the BOUTIQUE!

​Pretty Florals & Fun Fringes

SPR/SUM 2017

A Boutique for those who love to Shop Local, wear hand-crafted original Clothing + Jewelry & the go-to place to have the professionals take care of all your Wardrobe & Bridal Tailoring needs!

Professional & Reliable Specialists you can Trust with over 20 years experience here to help you with all your Custom Design, Re-making, Tailoring & Alteration needs!

CLOTHING DESIGN, RE-MAKE & ALTERATION SPECIALISTS

Simply Charming

​Finely Hand-crafted Jewelry using earth's natural treasures!

Semi-precious Stones | 14kt Gold Filled | 925 Silver Plated

In conjunction with the Maple Ridge FARMER'S MARKET we will be featured along with other amazing local artist's for the 1st annual...

ARTIST IN THE PARK summer Market

July 29th, 2017

10am - 2pm

FREE ADMISSION

Your invited to come down the last Saturday of July! 🌻 Come on out support local artists & please visit our booth as we will have our HAND-MADE KIMONOS & JEWELRY + more and enjoy the sunshine, many local artisans, food, music & more! 🌞 Hope to see you there!