Parisian Lady: Passionate Personalized Boutique
Secure Payment processing available via PAYPAL

Parisian Lady custom design & fit boutique: Custom Bridal Designer & Wardrobe Designer of Ladies Custom Designer Clothing, Bridal Gown Re-make & Alteration Specialist

Copyright 2017 | All Rights Reserved | Made in Canada | Established 1997

Call us to book a fitting, shopping appointment or for a free consultation today!

604.467.4933

CLOTHING DESIGN, RE-MAKE & ALTERATION SPECIALISTS

Parisian Lady custom design & fit boutique

21051 Dewdney Trunk Road 

Maple Ridge, BC V2X 3G1

Tel 604.467.4933

christy@parisianladydesigns.com

​Clothing Design, Re-make & Alteration Specialists since 1997

                  Made in Canada

christy@parisianladydesigns.com

604.467.4933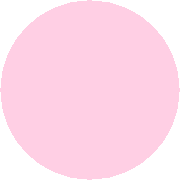 FREE SHIPPING  or  LOCAL PICK-UP at the BOUTIQUE!

A Boutique for those who love to Shop Local, wear hand-crafted original Clothing + Jewelry & the go-to place to have the professionals take care of all your Wardrobe & Bridal Tailoring needs!

Professional & Reliable Specialists you can Trust with over 20 years experience here to help you with all your Custom Design, Re-making, Tailoring & Alteration needs!

CLOTHING DESIGN, RE-MAKE & ALTERATION SPECIALISTS