Parisian Lady: Custom Design, Re-Make & Alteration Specialists
Welcome & Thank-you for Shopping with us!

Our Private Boutique is the place to find locally hand-crafted Clothing, 

Bridalwear, Formalwear, Jewelry & Accessories. 

We are a Private Residential Boutique open from 

TUESDAYS to SATURDAYS from 9AM - 6PM by appointment only. 

Call us anytime to book a: 

SHOPPING APPOINTMENT

WARDROBE FITTING

BRIDAL FITTING

Our professional in-house seamstress has 20 years experience.

We proudly hand-craft & produce all of our Clothing & our 'Simply CHARMING' jewelry Collection right here in our Private Studio Boutique in Maple Ridge, BC.

If you LOVE TO SHOP LOCAL, love Originality, Unique Design, dressing in Luxury materials and Quality craftsmanship, you will find a treasure here....guaranteed!

We hope you enjoy shopping & we look forward to meeting you at our boutique!

XOX

Christy McMaster

​Clothing Design, Re-make & Alteration Specialists since 1997

Secure Payment processing available via PAYPAL

Parisian Lady custom design & fit boutique: Custom Bridal Designer & Wardrobe Designer of Ladies Custom Designer Clothing, Bridal Gown Re-make & Alteration Specialist

Copyright 2017 | All Rights Reserved | Made in Canada | Established 1997

Call us to book a fitting, shopping appointment or for a free consultation today!

604.467.4933

CLOTHING DESIGN, RE-MAKE & ALTERATION SPECIALISTS

Parisian Lady custom design & fit boutique

21051 Dewdney Trunk Road 

Maple Ridge, BC V2X 3G1

Tel 604.467.4933

christy@parisianladydesigns.com

                  Made in Canada

christy@parisianladydesigns.com

604.467.4933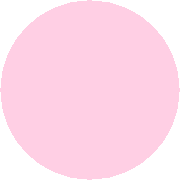 HAVING TROUBLE PLACING YOUR ONLINE ORDER?

If for any reason you are having any issues placing your online order, please feel free to call the boutique at 1-604-467-4933 & we would be more than happy to assist you in placing your order over the phone! Thank-you!

...because we LOVE our customers

Thank-you for shopping local & supporting small business!

FREE SHIPPING  or  LOCAL PICK-UP at the BOUTIQUE!